Auckland Escorts, Angel Lily. Auckland Escorts
---
Call

Now
bookings+lilyDC@DarkAngels.co.nz
Posted 11:53 | 21-10-2020

Available days/hours
Available By Prior Arrangements Only
-
Elite Auckland Escort Angel Lily
Auckland, Auckland
About me
You enter the party and immediately your eyes fall on a stunning blonde dressed in black. Angel Lily smiles at you, locking her engaging eyes with yours. You hardly feel your feet move towards her, but before you know it, you're standing in front of her. She captivates every one of your senses.

As Lily tucks a strand of her silky sun-kissed blonde hair behind her ear, you notice her passion-filled oceanic blue eyes. They light up as she smiles. Angel Lily moves closer, urging you to take in her statuesque body. You look at her chest, a full B-cup, then at her hourglass figure. Your hand grazes her soft skin and sends chills across your skin. You'll marvel at her firm behind as she guides you to the privacy of the bedroom, where you'll experience her toned curves uninterrupted.

Lily's personality truly shines through in her bubbly, passionate play. A frequent gym goer, she will awe you with her flexibility and stamina. First, she'll playfully take your hands and run them across her fit hourglass body, moaning sweetly as she does so. You pull her close to you, causing her to inhale sharply and laughs devilishly. With every kiss you feel the plushness of her lips as she melts into your arms. Her confidence and humor shines through with every touch and glance. By the end of the night, you'll wish you could do it all over again.

Book your intimate encounter with Angel Lily now to experience her vivacious spirit and radiant beauty.
My gallery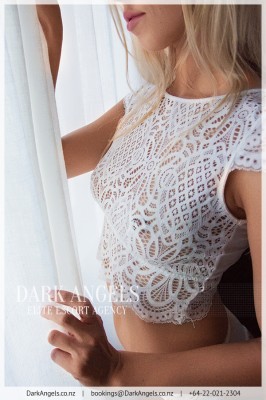 Include:
#
Extras:
#
Tags:
#