North shore Escorts, Sophia. Auckland Escorts
---
Click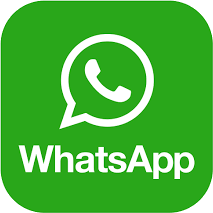 MSG ME

Photo verified


Posted 19:47 | 20-01-2020

Available days/hours
Mon - Sun
10:00 am - 02:00 am
Black or White? Which color do you like?
Auckland, North shore
BLACK OR WHITE OUTFIT?

High heels or sandals?

Which do you like?, let me know to be ready for you, all this is for your enjoyment, right?

IF YOU ARE REALLY INTERESTED CONTACT ME.

These are my pictures, do you want to play with me?

I am so friendly and like to smile, easy going and naughty inside my room LOL, do you want to try? don't be shy and text me to my number 0210559905 when I am busy my friend will respond in my behalf, I don't like to loose the opportunity to meet you and enjoy with you a sexy experience.

Are you keen? text me 02108353149

I am living in a private house in Dominion road.

My services, well I think you know what will happens inside the room right? I like happy guys if you are rude or no good manners or you are angry please don't come I don't like any dramas here. Agree?

My prices (PLEASE READ, VERY CLEAR INFO)

🌠🌠🌠🌠🌠 WOW 🌠🌠🌠🌠🌠
THIS IS SPECIAL FOR YOU
🌠$180 1 hour (2shots and nat bj included) sounds good, isn't it? and of course... lot of fun.

🚀$160 1hour (1shot)
🚀$140 45 mins
🚀$120 30 mins
🚀$100 20 mins

All these include: Shower together, oil full body massage, cuddling, lips kissings, breast play, bj and safe sex (obviously condom is mandatory)

NO ANAL GUYS, don't ask please.

Outcall $280hr depending distance. Minimum charge

SENSUAL MASSAGE
$120 1hr
$100 30mins

IF YOU ARE REALLY INTERESTED CONTACT ME, Please respect my time.