Mount Eden Escorts, Susan. Auckland Escorts
---
Click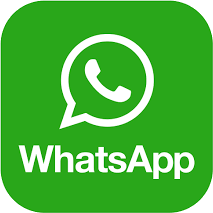 MSG ME

Posted 12:29 | 21-01-2020

Available days/hours
Mon - Sun
11:00 am - 03:00 am
Sweet girl, sweet GFE
Auckland, Mount Eden
ABOUT ME
πŸ"₯ Name: Mimi
πŸ"₯ Origin: chinese
πŸ"₯ Pussy: Shaved
πŸ"₯ Cup size: 35C
πŸ"₯ Tall: 160cm
πŸ"₯ Weight: 53kg
πŸ"₯ Hour: $160 hr
πŸ"₯ Service: Full service
πŸ"₯ Location: Mount Eden



Thank you for visit my profile, please read it, all info is here, do not need to ask all the information that is here again. Respect my time.

I am a nice girl, I like to be so friendly and nice we will have an excellent time together if you want to see me in my private place.

I am sure you will enjoy as I will do.

For full service these are my rates
πŸ'$180 an hour (Two shots)
β˜"️$160 one hour 1 shot
β˜"️$120 30 minutes
β˜"️$100 20 minutes

Included: Shower together, full body massage, prostate massage. GFE, lips kissing, prostate massage, multiple positions, breast play, cuddling, oral on me and I like it, safe sex and bj.

Extra: β˜"️$30 nat bj

Outcall $280hr depending distance. Minimum charge


Massage service
β˜"️$120 Hour
β˜"️$100 30 minutes
Including : Full body relaxing massage, and hand relief and prostate massage. with nude.

❀️Outcall service ready $280 am hour. Minimum charge

DO NOT ASK: NO ANAL.


What are you waiting for... just text me and come to see me.

See you guys.